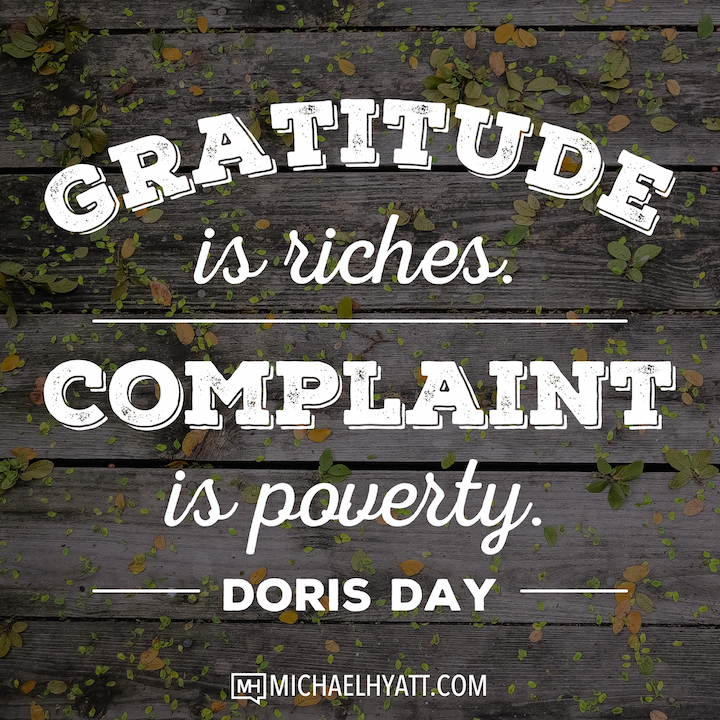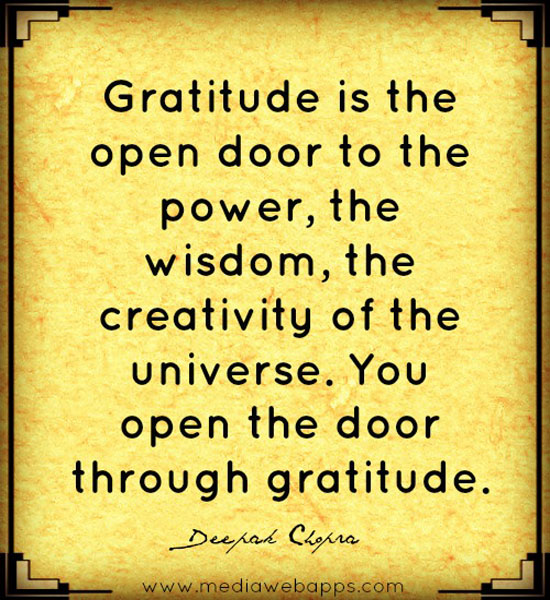 In everything give thanks:  for this is the will of God in Christ Jesus concerning you. – 1 Thessalonians 5:18.
The definition of gratitude is a feeling of thankfulness or appreciation. Christian Books – Donna Louis – Gratitude
"Do not spoil what you have by desiring what you have not; remember that what you now have was once among the things you only hoped for." – Epicurus. He was an ancient Greek philosopher as well as the founder of the school of philosophy called Epicureanism.
Most things in life come in upgrades:  Used car – Brand new car; Apartment – House; Boyfriend – Husband; Laundromat – Twin set Washer & Dryer. For those of you that are old school – Beepers & Pagers – Cell Phone. Christian Books – Donna Louis – Gratitude
The key to continual elevation in life is gratitude! Christian Books – Donna Louis Gratitude
The single greatest thing you can do to change your life today would be to start being grateful for what you have right now. And the more grateful you are, the more you get." -Oprah
There is an old saying " a dollar and a dream" but, nowadays as most of you are aware most scratch off lotto tickets are two dollars and above. There are countless individuals who have won the lottery and for one reason or another lost it all. Christian Books – Donna Louis – Gratitude
All of us have the capability to dream but, we should not forget to have gratitude for what we already have. Christian Books – Donna Louis – Gratitude
Gratitude is the essential oil that it's perfume aroma reaches the nostrils of GOD and rains down showers of blessings! Gratitude is not just done verbally it is also done physically.
You have an old car that you feel is more trouble then it's worth but, it beats walking. While you're dreaming about the new car you want keep this old one clean and do the necessary maintenance. This is an example of gratitude for what you have.
You live in the projects and there is no laundry facility. You have to take your dirty clothes in a bag in a shopping cart and walk several blocks to the coin operated Laundromat. Be grateful that you have the ability and movement in your arms and legs to walk and push the shopping cart until, you upgrade to an apartment that has a laundry facility or has a washing machine and dryer in the apartment complex. This is an example of gratitude for what you have.
You've been married for several years and the fire is not as high in flames like the Bellagio Fountain in Las Vegas. All you two do is fight and argue all the time. Be grateful that at least you have someone to fight and argue with because there are loads of single people that would love to trade places with you and cancel their online romantic connection site. This is an example of gratitude for what you have.
REMEMBER THE MAGIC WORDS AND SAY THEM DAILY AT LEAST THREE TIMES LIKE THE TRINITY. THANK YOU, THANK YOU, THANK YOU.
"Cultivate the habit of being grateful for every good thing that comes to you, and to give thanks continuously. And because all things have contributed to your advancement, you should include all things in your gratitude." – ― Ralph Waldo Emerson
"Let gratitude be the pillow upon which you kneel to say your nightly prayer. And let faith be the bridge you build to overcome evil and welcome good." – ― Maya Angelou, Celebrations: Rituals of Peace and Prayer
"To be grateful is to recognize the Love of God in everything He has given us – and He has given us everything. Every breath we draw is a gift of His love, every moment of existence is a grace, for it brings with it immense graces from Him. Gratitude therefore takes nothing for granted, is never unresponsive, is constantly awakening to new wonder and to praise of the goodness of God. For the grateful person knows that God is good, not by hearsay but by experience. And that is what makes all the difference." – Thomas Merton
"God gave you a gift of 86,400 seconds today. Have you used one to say thank you " – William Arthur Ward
Unsure of how to verbalize gratitude, try this: 
Dear GOD, I am grateful for life because it helps me to be thankful and appreciate the sun, the moon, water, food, flowers, rainbows, storms, my health, my job, the money I have, and the relationships I have. If you did not breathe the breath of life in me daily I would not be able to indulge in any of these things. I just want to show my gratitude for what I have now while you are preparing an even brighter future for me.
GRATITUDE…INDULGE IN IT….AND PASS IT ALONG TO OTHERS!!!!!!!!!!!!!!!!!!!!!!!!!!!!!!!!! Christian Books – Donna Louis – Gratitude
Check out my book