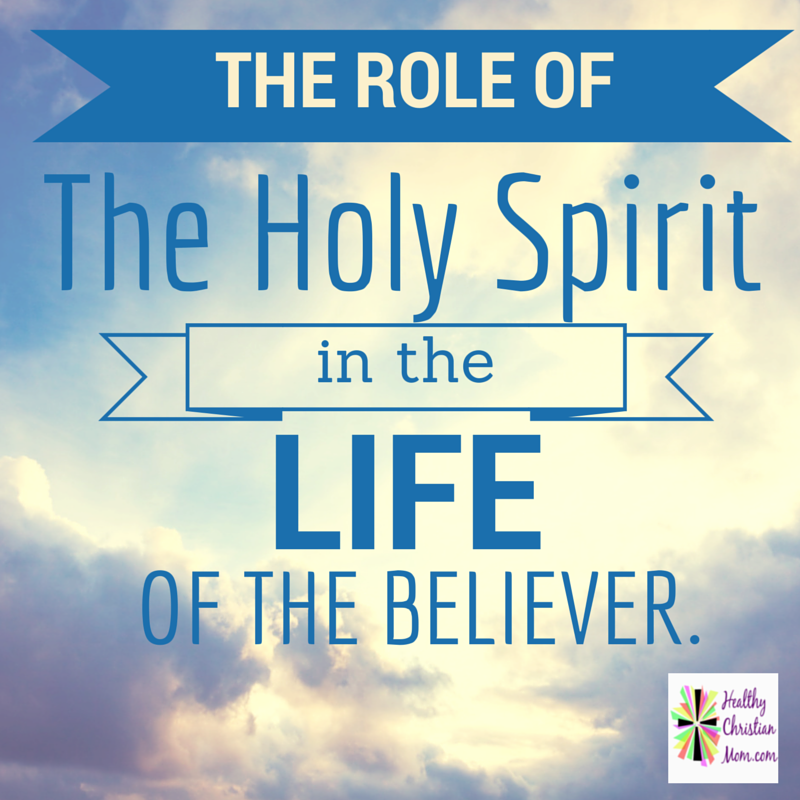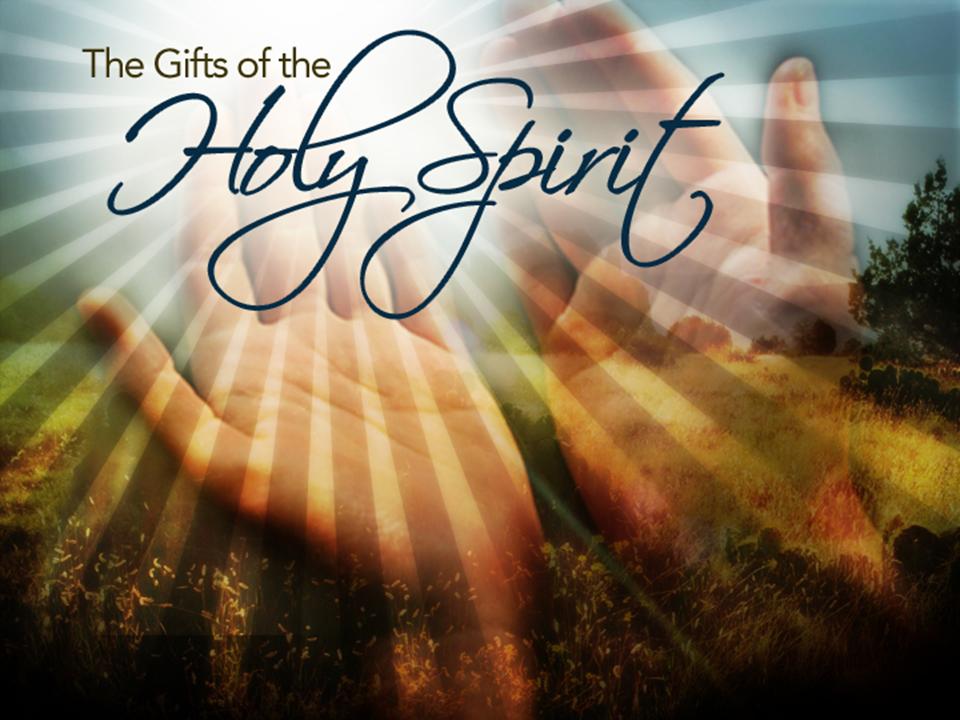 What is The Holy Spirit? The Holy Spirit or Holy Ghost is the third person of the Trinity. It is God manifested as Father, Son, and Holy Spirit; each person itself being God. http://www.wickipedia.com.
What is the role of The Holy Spirit? "The Helper, the Holy Spirit, whom the Father will send in My name, He will teach you all things, and bring to your remembrance all things that I said to you." John 14:25-26. http://www.biblegateway.com. Christian Books – Donna Louis – The Holy Spirit.
The Holy Spirit has many roles to assist us in our lives. Christian Books – Donna Louis – The Holy Spirit.
The Holy Spirit is our Intercessor. Likewise, the Spirit also helpeth our infirmities: for we know not what we should pray for as we ought: but the Spirit itself maketh intercession for us with groanings which cannot be uttered. Romans 8:26. Many times especially new Christians giving their life to Christ are not sure how to pray or what to say. This is where The Holy Spirit takes over. When we feel distraught and overwhelmed and don't know what to pray or what to say and say things like "God I don't know which way to go or what to say we can take comfort because king David felt the same way at times. In Psalms 30:2 David said O Lord my God, I cried unto thee, and thou hast healed me. Christian Books – Donna Louis – The Holy Spirit.
The Holy Spirit is our Regenerator. A regenerator forms, construct, or create anew. http://www.merriam-webster.com When the Holy Spirit enters the life of a repentant believer, he literally breathes new life into them. People who give their life over to Christ are now dead to sin and are resurrected to a new life when they believe in Jesus Christ for the first time. The Holy Spirit is limitless and has incredible power to makeover our lives. Christian Books – Donna Louis – The Holy Spirit.
The Holy Spirit is our Uniter. The Holy Spirit brings people together. Now I beseech you, brethren, by the name of our Lord Jesus Christ, that ye all speak the same thing, and that there be no divisions among you; but that ye be perfectly joined together in the same mind and in the same judgment. 1 Corinthians 1:10. Behold, how good and how pleasant it is for brethren to dwell together in unity! It is like the precious ointment upon the head, that ran down upon the beard, even Aaron's beard: that went down to the skirts of his garments. Psalms 133:1-2. Endeavoring to keep the unity of the Spirit in the bond of peace. – Ephesians 4:3. The Holy Spirit is able to bring us all together as one like a partnership. Christian Books – Donna Louis – The Holy Spirit.
The Holy Spirit is our Empowerer. And when he had called unto him his twelve disciples, he gave them power against unclean spirits, to cast them out, and to heal all manner of sickness and all manner of disease. – Matthew 10:1. Heal the sick, cleanse the lepers, raise the dead, cast out devils: freely ye have received, freely give. – Matthew 10:8. And if I go and prepare a place for you, I will come again, and receive you unto myself; that where I am, there ye may be also. John 14:3. And I will pray the Father, and he shall give you another Comforter, that he may abide with you forever. John 14:16. This is The Holy Spirit living inside of you. Christian Books – Donna Louis – The Holy Spirit.
The Holy Spirit is our Comforter. When Jesus rose from the dead "Then the same day at evening, being the first day of the week, when the doors were shut where the disciples were assembled for fear of the Jews, came Jesus and stood in the midst, and saith unto them, "Peace be unto you.  And when he had so said, he shewed unto them his hands and his side. Then were the disciples glad, when they saw the Lord. Then said Jesus to them again, Peace be unto you: as my Father hath sent me, even so send I you. And when he had said this, he breathed on them, and saith unto them, Receive ye the Holy Ghost. – John 16-19. When The Holy Spirit came to dwell inside of you he filled you, immersed you, he permeated you. This is an incredible present that we have all been given. The Holy Spirit strengthens us and provides us hope. Christian Books – Donna Louis – The Holy Spirit.
The Holy Spirit is our Refiner. There is a story called The Potter and The Clay. The story is told of a couple who went to England to celebrate their 25th wedding anniversary and shopped at a beautiful antique store. They both liked antiques and pottery,and especially tea-cups,and so spotting an exceptional cup,they asked "May we see that? We've never seen a cup quite so beautiful." As the lady handed it to them, suddenly the tea-cup spoke… "You don't understand." It said, "I have not always been a tea-cup. There was a time when I was just a lump of red clay. My master took me and rolled me pounded and patted me over and over and I yelled out, don't do that. I don't like it! "Let me alone," but he only smiled, and gently said; "Not yet!!" "Then, WHAM! I was placed on a spinning wheel and suddenly I was spun around and around and around. "Stop it! I'm getting so dizzy! I'm going to be sick!" I screamed. But the master only nodded and said, quietly; 'Not yet.' He spun me and poked and prodded and bent me out of shape to suit himself and then…he put me in the oven. I never felt such heat. I yelled and knocked and pounded at the door. "Help! Get me out of here!" 'Not yet.' When I thought I couldn't bear it another minute, the door opened. He carefully took me out and put me on the shelf, and I began to cool. Oh, that felt so good! "Ah, this is much better," I thought. But, after I cooled he picked me up and he brushed and painted me all over. The fumes were horrible. "Oh, please, Stop it! Stop it!" I cried. He only shook his head and said. "Not yet…" Then suddenly he put me back into the oven. Only it was not like the first time. This time it was twice as hot, and I just knew I would suffocate. I begged… I pleaded… I screamed…I cried… I was convinced I would never make it. I was ready to give up and just then the door opened, and he took me out and again placed me on the shelf, where I cooled and waited and waited, wondering "What's he going to do to me next?" An hour later he handed me a mirror and said, "Look at yourself." And I did… I said, "That's not me, that couldn't be me. It's beautiful. I'm beautiful!" Quietly he spoke: "I want you to remember, then," he said, "I know it hurt to be rolled and pounded and patted, but had I just left you alone, you'd have dried up. I know it made you dizzy to spin around on the wheel, but if I had stopped, you would have crumbled. "I know it hurt and it was hot and disagreeable in the oven, but if I hadn't put you there, you would have cracked. I know the fumes were bad when I brushed and painted you all over, but if I hadn't done that, you never would have hardened. You would not have had any color in your life. "And if I hadn't put you back in that second oven, you wouldn't have survived for long because the hardness would not have held. Now you are a finished product. Now you are what I had in mind when I first began with you." This is how The Holy Spirit Refines us. Christian Books – Donna Louis – The Holy Spirit.
The Holy Spirit is Our Guide. Of all the things that The Holy Spirit provides to us this one is the greatest one of all for me. As well as guiding us he brings things to remembrance for us. God has provided us with the best source of technology and all the wisdom we could ever need with The Holy spirit. But the anointing which ye have received of him abideth in you, and ye need not that any man teach you: but as the same anointing teacheth you of all things, and is truth, and is no lie, and even as it hath taught you, ye shall abide in him. – 1 John 2:27. For as many as are led by the Spirit of God, they are the sons of God. – Romans 8:14.
Christmastime is a very busy season for us all. Approximately two months earlier I had purchased tickets for my husband and I to go see Michael Carbonaro the magician on USA TV Network. He is awesome. With all of the things surrounding us I just wanted to escape and decided I would go to the movies. I set my schedule with the movies I wanted to see and was about to go out the door when The Holy Spirit said check your tickets the show is tonight. When I did I was literally horrified that I had forgot and was about to miss the show that night. I called my husband and advised him. See everything doesn't have to always be spiritual. The Holy Spirit doesn't just remind you or guide you regarding a church event, it can also be something else to that can fill you up and put a smile on your face. – Christian Books – Donna Louis – The Holy Spirit.
So, is The Holy Spirit something to pay attention to? YES, it is vital for your life! Check out my book