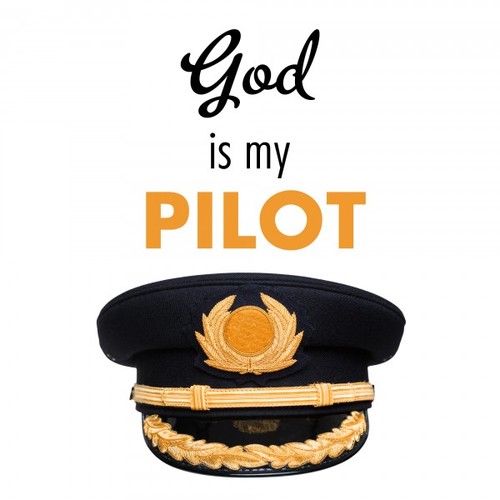 Christian Books – Donna Louis – God Is My Pilot. The definition of a pilot is one employed to steer a ship, a person who is qualified and usually licensed to conduct a ship into and out of a port or in specified waters or a person who flies or is qualified to fly an aircraft or spacecraft. http://www.merrian-webster.com
Now I know that there are a few of you that have never rode in a plane before or even taken a cruise. Both are truly amazing adventures. Now I realize that there have been some incidents where things did not go well with ships or planes, but you still must live your life. Remember what the bible says, "The thief cometh not, but for to steal, and to kill, and to destroy: I am come that they might have life, and that they might have it more abundantly". – John 10:10. "Charge them that are rich in this world, that they be not high-minded, nor trust in uncertain riches, but in the living God, who giveth us richly all things to enjoy". – 1 Timothy 6:17. So it is very clear that God wants us to enjoy our lives, but we must remember he is the pilot. For those of you that have God as your co-pilot and you are the pilot you need to switch seats. – Christian Books – Donna Louis – God Is My Pilot.
God created us like himself. And God said, let us make man in our image, after our likeness. Genesis 1:26
God is the one who keeps watch over us every night while we sleep and wakes us up to a new day. I laid me down and slept; I awaked; for the Lord sustained me. – Psalm 3:5
God knows all things from the beginning of time. Before I formed thee in the belly I knew thee. Jeremiah 1:5. – Christian Books – Donna Louis – God Is My Pilot.
God provides food and nourishment for us all. And God said, Behold, I have given you every herb bearing seed, which is upon the face of all the earth, and every tree, in the which is the fruit of a tree yielding seed; to you it shall be for meat. – Genesis 1:29. Christian Books – Donna Louis – God Is My Pilot.
God created woman for companionship. And the rib, which the Lord God had taken from man, made he a woman, and brought her unto the man. – Genesis 2:22
God provides riches. He brought them forth also with silver and gold: and there was not one feeble person among their tribes. – Psalm 105:37
God will give you double for your trouble. And the Lord turned the captivity of Job, when he prayed for his friends: also, the Lord gave Job twice as much as he had before. – Job 42:10. So the Lord blessed the latter end of Job more than his beginning. – Job 42:12
God knows everything. O lord, thou hast searched me, and known me. Thou knowest my downsitting and mine uprising, thou understandest my thought afar off. Thou compassest my path and my lying down, and art acquainted with all my ways. For there is not a word in my tongue, but, lo, O Lord, thou knowest it altogether. Thou hast beset me behind and before, and laid thine hand upon me. Such knowledge is too wonderful for me; it is high, I cannot attain unto it. Whither shall I go from thy spirit? or whither shall I flee from thy presence? If I ascend up into heaven, thou art there: if I make my bed in hell, behold, thou art there. If I take the wings of the morning, and dwell in the uttermost parts of the sea; Even there shall thy hand lead me, and thy right hand shall hold me. – Psalm 139 1-10
God is omnipresent, he is everywhere always. God is omniscient, he is aware of everything and knows everything. With a God like this there is no way he could be anything else but a pilot. I know he is my pilot, is he yours? – Christian Books – Donna Louis – God Is My Pilot. Check out my book