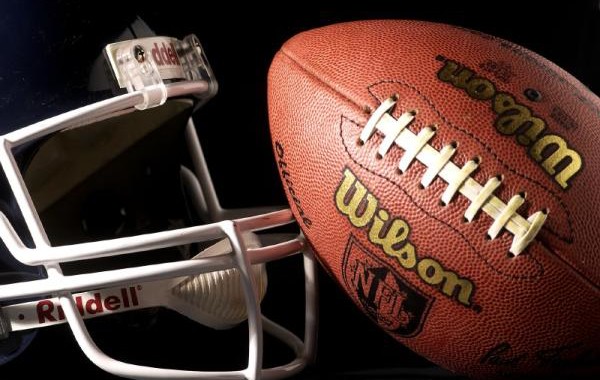 Christian Books – Donna Louis – Football Trusting The Quarterback! The rules of football can be complex and vary depending on the level of play.  There are many rules and penalties that are enforced during a football game. Most football penalties result in a loss or gain of yardage depending on whether the penalty is against the offense or the defense. The severity of the penalty determines the number of yards. These are some of them:  False Start, Offside, Holding, Pass Interference, Facemask, Roughing the Passer or Kicker, Intentional Grounding, Ineligible Receiver Downfield, etc. http://www.wickipedia.com Christian Books – Donna Louis – Football Trusting The Quarterback.
Then there is the Quarterback. The quarterback is arguably the most important position on a football team. The quarterback leads the offense and sets the tone for the team. There are certain skills needed to be a Quarterback. For example, the quarterback needs to have Leadership and Intelligence. These are skills that GOD our heavenly father has as well, which is why we should be trusting him fully because he is the one who sets the tone for our lives. Christian Books – Donna Louis – Football Trusting The Quarterback.
As for God, his way is perfect; the word of the Lord is tried: he is a buckler to all them that trust in him. For who is God, save the Lord? and who is a rock, save our God? God is my strength and power: and he maketh my way perfect. – 2 Samuel 22:31-33
Kiss the Son, lest he be angry, and ye perish from the way, when his wrath is kindled but a little. Blessed are all they that put their trust in him. – Psalm 2:12
The Lord is my rock, and my fortress, and my deliverer; my God, my strength, in whom I will trust; my buckler, and the horn of my salvation, and my high tower. I will call upon the Lord, who is worthy to be praised: so shall I be saved from mine enemies. – Psalm 18:2-3
Some trust in chariots, and some in horses: but we will remember the name of the Lord our God. – Psalm 20:7
But I trusted in thee, O Lord: I said, Thou art my God. My times are in thy hand: deliver me from the hand of mine enemies, and from them that persecute me. – Psalm 31:14-15
What time I am afraid, I will trust in thee. In God I will praise his word, in God I have put my trust; I will not fear what flesh can do unto me. – Psalm 56:3-4
Trust in him at all times; ye people, pour out your heart before him: God is a refuge for us. Selah. – Psalm 62:8
Trust in the Lord with all thine heart; and lean not unto thine own understanding. In all thy ways acknowledge him, and he shall direct thy paths. Be not wise in thine own eyes: fear the Lord, and depart from evil. It shall be health to thy navel, and marrow to thy bones. – Proverbs 3:5-8
The fear of man bringeth a snare: but whoso putteth his trust in the Lord shall be safe. – Proverbs 29:25
For thus saith the Lord God, the Holy One of Israel; In returning and rest shall ye be saved; in quietness and in confidence shall be your strength: and ye would not. – Isaiah 30:15
The Lord is good, a strong hold in the day of trouble; and he knoweth them that trust in him. – Nahum 1:7
For therefore we both labour and suffer reproach, because we trust in the living God, who is the Saviour of all men, specially of those that believe. – 1Timothy 4:10
And again, I will put my trust in him. And again, Behold I and the children which God hath given me. – Hebrews 2:13
So as you sit down today to enjoy the SUPERBOWL and trust that the team you are rooting for to win that their Quarterback will win the game, remember the biggest Quarterback of them all GOD! Christian Books – Donna Louis – Football Trusting The Quarterback.
Check out my book